Welcome to BEST WESTERN Sure Stay
Come enjoy our warm family atmosphere at the SureStay Hotel by Best Western Ridgecrest. You will immediately sense its new and fresh atmosphere that makes you feel like being in your own home. Each feature has been chosen with you in mind. Enjoy newly remodeled and newly furnished rooms. This is the newest property in Ridgecrest, California.

Ridgecrest offers plenty of options for your outdoor activity needs from hiking, fishing, and water sports. Naval Air Weapons Station China Lake is less than 4 minutes away. From business trips to personal getaways, the SureStay Hotel by Best Western Ridgecrest is an ideal choice. We are proud to be your home away from home.

Complimentary full breakfast. Coupons for a complimentary hot breakfast at Denny's® available to registered guests. Also, a complimentary grab and go cold continental breakfast is available in our lobby.
Events in Ridgecrest
Fireworks show alternatives

With no public fireworks show to take place for the first time in decades, Ridgecrest residents will likely be looking for other patriotic displays of light and color.

Lake Isabella

A few options are available for those who are willing to travel, including the annual Lake Isabella Fireworks Extravaganza in the Kern River Valley.

The fireworks go off around 9:30 p.m. after the sun has set and the winds are acceptable from Engineer Point. The event is coordinated by the Kern River Valley Chamber of Commerce with donations from various community members, businesses and organizations.

Families and people who wish to make an entire day of the visit to the Kern River Valley should take advantage of the Stars and Stripes Independence Day celebration at Tank Park in Lake Isabella. The event kicks off at 10 a.m. on Saturday and features live music, bounce houses, games, and vendors.

A few good locations to view the firewroks include French Gulch and Pioneer Point.

According to the KRV Chamber, size and length of the show is directly related to the amount of donations received from individuals and businesses. Help the Kern River Valley Chamber of Commerce make this the best show it can be. Fireworks canisters will be placed throughout the valley to make contributions.

Tehachapi

One of the close aerial fireworks displays will take place July 4 in Tehachapi at the Tehachapi Municipal Airport.

The fireworks spectacular will involve a corresponding sky concert, with music at the Rodeo and Events Center located on North Dennison Road and Coy Burnett Stadium, 711 Anita Drive.

Tehachapi will also make a day-long celebration of the nations 242nd birthday, starting with music, food and festivities at 11 a.m. at Philip Marx Central Park. A bevy of live music event sound off at the Coy Burnett Stadium, starting with Honky Tonk Truckers from 5-6:30 p.m. and the Tehachapi Community Orchestra from 7-9 p.m.

A rodeo fan? The Bad Bulls bull riding event kicks the dust up from 6-9 p.m. at the Rodeo and Events Center.
---
Hotel Features
Free WiFi High Speed Internet
Free Parking Trucks and Buses Welcome
Free Hot Breakfast at Dennys
Business Center
Newly Remodeled Hotel
Guest Laundry 9 to 5 Free
Flat Screen HDTVs
Cable TV
Fridge and Microwave
Hair Dryer & Ironing Board
Desk and Air Conditioning
Pets NOT Allowed except ADA service animals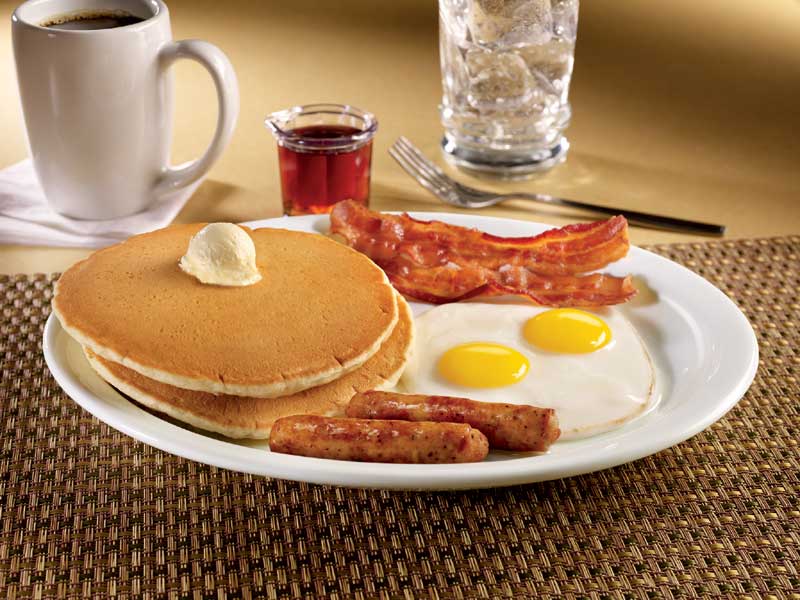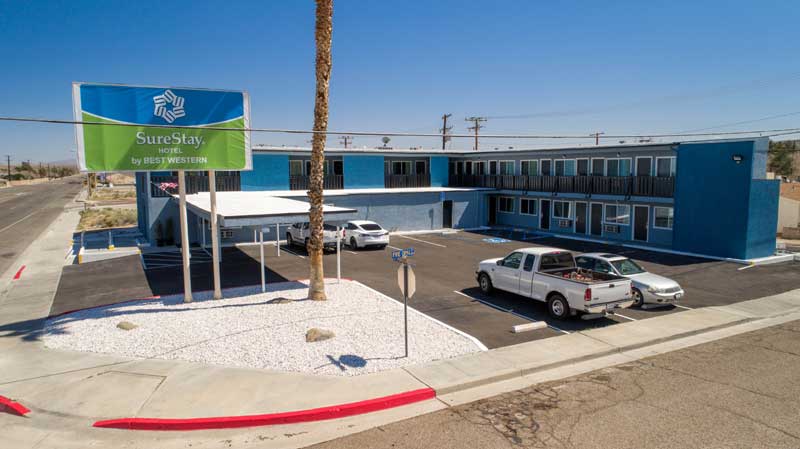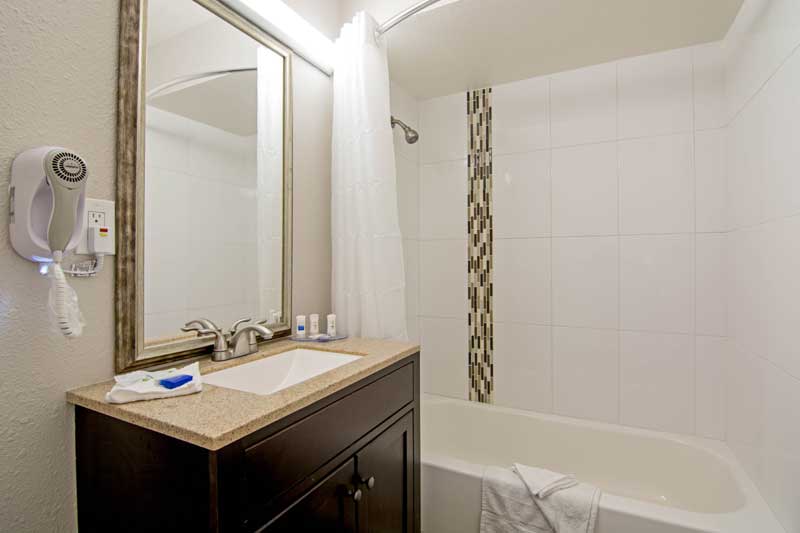 Activities : Located at the corner of Vicki and Downs St. This 4.5 acre park has a large playground area with a specific area for small children, a basketball court, grass, trees, and picnic tables for community use. The park hours are: 8:00 am - 10:00 pm
Airport : Inyokern Airport (IYK) is a public use airport located one mile northwest of Inyokern, California. It is owned and operated by the Indian Wells Valley Airport District, and serves the northeastern communities of Kern County, California.
Attractions : Founded in 1962, the Maturango Museum is an important educational and cultural resource in Ridgecrest, California. In addition to the exhibit galleries, which feature the natural and cultural history of the Upper Mojave Desert, the Museum sponsors many programs and tours, including tours to the world-famous Coso petroglyphs. The Museum is an information center for Death Valley, the Northern Mojave Desert, and the Highway 395 and 178 corridors. Admission is free to the gift shop and information area. Admission to museum exhibits and art gallery is free to members; for non-members we ask $5 per adult age 18 – 54 and $3 age 55 and older.
Dining : Tender Cut Meats is a Family owned and operated butcher shop that was established in June of 1979. 1111 W. Graff Ridgecrest , CA 93555
Golf : The China Lake Golf Course is a pinnacle for golfers in the High Desert. China Lake with its beautiful valley setting, where year-round golfing is the norm. The challenging 18-hole layout incorporates many water and sand hazards, and includes a full-practice facility. China Lake Golf Course is an 18-hole, Par 72 course on 248 acres, with a shaded driving range, chipping and putting greens, electric carts with GPS, a grill, and a pro shop with a full line of merchandise.
Government : Ridgecrest is located in the southern portion of the Indian Wells Valley and in the northeast corner of Kern County, surrounded by four mountain ranges; the Sierra Nevada on the west, the Cosos on the north, the Argus Range on the east, and the El Paso Mountains on the south. It is approximately an hour and quarter from the Lancaster/Palmdale area and approximately two hours from both Bakersfield and San Bernardino. A favorable characteristic of the City is its proximity to two major highways, the 395 and 14. Air travel in and out of the city is provided through the Inyokern Airport. These attributes make Ridgecrest, a central location for shopping and business for the Eastern Kern County area. Ridgecrest is also easily accessible to the rest of southern California making it an ideal location for industry.
Hospitals : At the heart of RRH healthcare is the balance of two qualities: Clinical excellence and the sense of belonging . Technology and integrity, professional expertise and thoughtful understanding, these qualities combine to make our gift to you. The confidence that we give you is the same expert care and consideration that we would give to our own family members.
Shopping : I tell stories. I am a photographer and designer with an artist's eye. I photograph events, architecture, gardens, and fine art. I also create unique graphics to enhance your business identity. Ridgecrest , California (CA) 93555
University : Tap into your creative side and take an art class at Cerro Coso Community College this fall. Interested in art history, meeting new people, rekindling a lost-passion, or just because you want to, Cerro Coso is offering a variety of Art classes at the Ridgecrest Campus.
Attractions : Information Here
Welcome to our great hotel in Ridgecrest California with affordable rates and cheap budget discount lodging. BEST WESTERN Sure Stay welcomes you to our budget hotel in Ridgecrest California. BEST WESTERN Sure Stay will provide you excellent customer service with great amenities in comparison to all Hotels and Motels in Ridgecrest California. Please visit us on your next stay in Ridgecrest California and let us provide you with 4 starHospitality for 2 to 3 star budget rates. BEST WESTERN Sure Stay has been providing lodging and accommodations in Ridgecrest California for sevaral years and looks forward to providing our valued customer and business traveler with the best service in Ridgecrest California for Hotels and Motels in our local area.
BEST WESTERN Sure Stay Ridgecrest California CA Hotels Lodging Accommodations Budget Affordable Motels Cheap Vacation Packages Specials Pet Friendly Weddings Business Travelers Business Meetings Extended Stay. BEST WESTERN Sure Stay is one of the finest Hotels and Motels in Ridgecrest California